Optimal Health and Wellbeing
Let us help you find vitality and wellness
What is Optimal Health and Wellbeing
Optimal health is complete physical, emotional, and social well-being. It focuses on living with vitality, rather than focusing on the presence or absence of disease.
It is personal; we each experience our own unique version of health which is dependent on our individual circumstances.
When was the last time you awoke with bursting vitality and resilience?
Many of us live in a state of sub-optimal health with daily niggles, pains and discomforts that are signals that our body is out of balance. It becomes our new 'normal' and what we settle for. We may continue to become further disconnected from our body and these tell-tale symptoms until they shout even louder in order to demand attention for healing.
Wellbeing happens one choice at a time; it is an active process.
Optimal health encompasses a number of areas.
We favour this BioPsychoSocial Model of Health: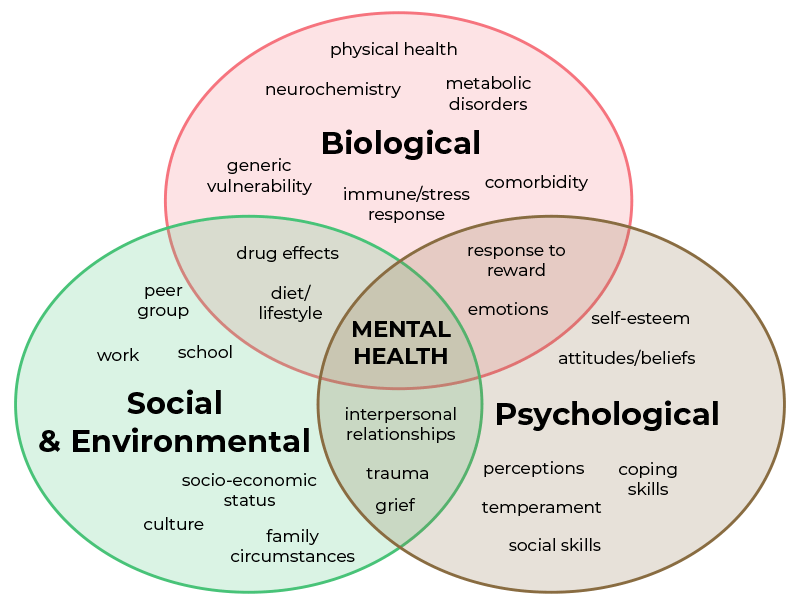 FEEL WELL
If you are interested in our services, arrange a call with our friendly team.
We want to understand what is going on for you, so we can match you with the right practitioner.
We value being clear and open about our prices, so please check Our Fees before booking a call.
Creating Resilience
In our work of creating health, resilience and enhancing wellbeing these are some of the things we focus on:
Acknowledge the uniqueness of each and every person and their physiology
Promote a sense of mental wellbeing and empowerment
Boost physiological resilience
Increase nutritional reserve
Encourage physical movement on a regular basis
Reduce environmental and emotional toxicity
Support the innate vitality of the body
Foster self–healing
Creating Longevity
We can also look to the "Blue Zones" (a book by Dan Buettner) for some useful studies on health and longevity.
These are five areas around the world, from California to Costa Rica, Italy, Greece and Japan, with concentrations of the world's longest lived people.
The lessons make for interesting reading and provide some useful guidance on creating, as far as possible, your own personal 'Blue Zone' of health and vitality:
Be active without having to think about it; move naturally
Live by the 80/20 rule; eat well 80% of the time
Focus on plants and go easy on animal protein
Find your sense of purpose; keep in mind the bigger picture and don't sweat the small stuff
Relieve stress; find relaxation time daily
Spend time with your family and community; those who share your values
BOOK A CALL WITH OUR FRIENDLY ASSESSMENT TEAM
Please check Our Fees page before booking a call.
Choose a day and time that works for you.
Tell us what is going on for you.
Let us explain how we can help.
The NutritionalMatters Wellness Wheel
The wellness wheel is a visual representation of how different areas of health and wellbeing are interconnected. All areas are equally important and must be operating properly for you to achieve optimal health. If you are off-balance, the wellness wheel can help you identify key areas that need addressing.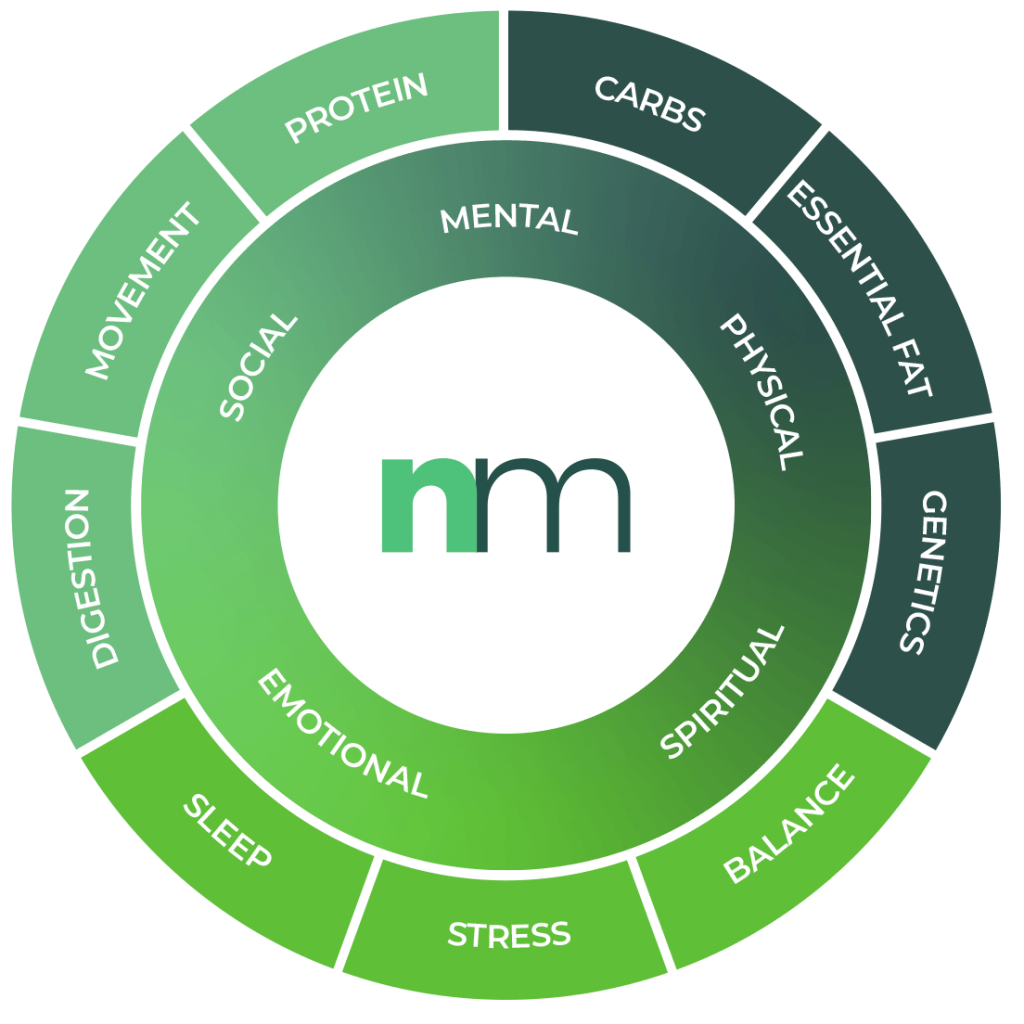 How can we help?
Our team of experienced of dietitians, nutritional therapists, and Functional Medicine practitioners are here to guide you on your journey to optimal health.
Personalised nutrition can help you achieve optimal health and wellness by strengthening immunity, addressing your adrenal health, increasing energy, digestive health and others. Nutritional support, including optimal nutrition coaching and lifestyle management, can help you reach your wellness goals and fulfil your potential.
It is important that we take the time to find out exactly why you are contacting us, and what outcomes you are looking for from nutritional therapy. Start your journey with a complimentary 15-minute assessment call (link underneath to book a call).