INTEGRATED NUTRITION & LIFESTYLE INTERVENTIONS TO SUPPORT OPTIMAL HEALTH & WELLBEING
Online & In-Person Consultations Now Available
WELCOME TO NUTRITIONALMATTERS
NutritionalMatters is part of the HealthMatters Group, providing a wide variety of nutritional and clinical health services to support optimal health and wellbeing, the treatment of illness and disease, and enhancing sports performance.
Please take a look around our website, and book a call with our friendly and experienced client support team.
They will listen to your story, answer any questions you have, and book you in to see one of our professional clinicians.
Let us help you feel better.
17
YEARS
Experience Supporting Clients Who Have Eating & Health Issues
40+
PRACTITIONERS
Providing Treatment Solutions To Improve Your Mental & Physical Health
4
WEBSITES
Creating An Integrated Ecosystem Of Holistic Health Solutions
Areas we can help
Here are some of the most popular reasons why people get in touch with us
DIETITIAN
SUPPORTING YOU TO IMPROVE YOUR HEALTH AND WELLBEING
Our dietitians specialise in nutritional, lifestyle and medical management to help you improve your diet, performance and health
NUTRITIONAL THERAPIST
Our nutritional therapist will help you achieve wellness, using a personalised approach to help you reach your health goals
FUNCTIONAL MEDICINE
A functional medicine approach will help us tailor your treatment to suit your needs, by identifying underlying factors that are affecting your health and wellbeing
smart nutrition apps
To support your health goals and progress, our Dietitians and Nutritional Therapists offer additional support using smart nutrition apps such as Nourishly and Recovery Record.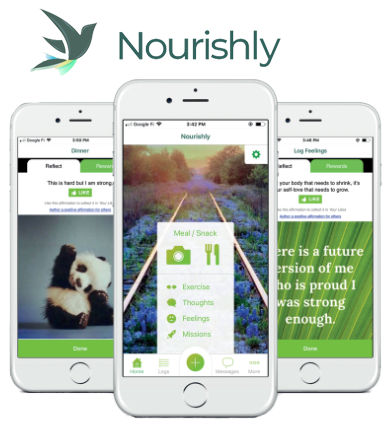 Nourishly
Nourishly is a smart nutrition management app that fits into your life and links you with your nutrition practitioner, to keep you moving from strength to strength.
Nourishly helps you to understand your mood and emotional response to eating, increases your motivation and accountability, provides regular support and connection with your nutrition practitioner and above all, helps to keep you on track to meet your health goals!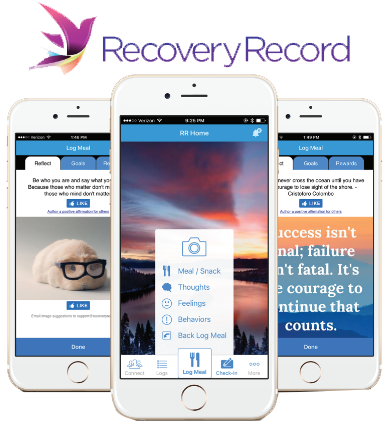 Recovery Record
Recovery Record is a smart eating disorder recovery app that fits into your life and links with your treatment team to help you achieve lasting recovery.
Recovery Record allows you to track and reward your progress, and to access and practice proven coping strategies on a daily basis, and allows regular check-ins and support from your nutrition practitioner to support you in achieving lasting recovery.
online health packages
The Explore Package allows us to assess which factors – biological, nutritional, psychological and social – may be contributing to your experience of symptoms, influencing illness and disease, or performance and wellbeing.
The Wellbeing Package provides all of the assessment, planning and new habit creation of the Explore Package, and provides the extra time for us to coach, motivate and celebrate the positive changes that you embed into your daily life.
WORK WITH US ONLINE OR IN CENTRAL LONDON
Our experienced and professional team can work with you online, or we can see you in one of our central London locations.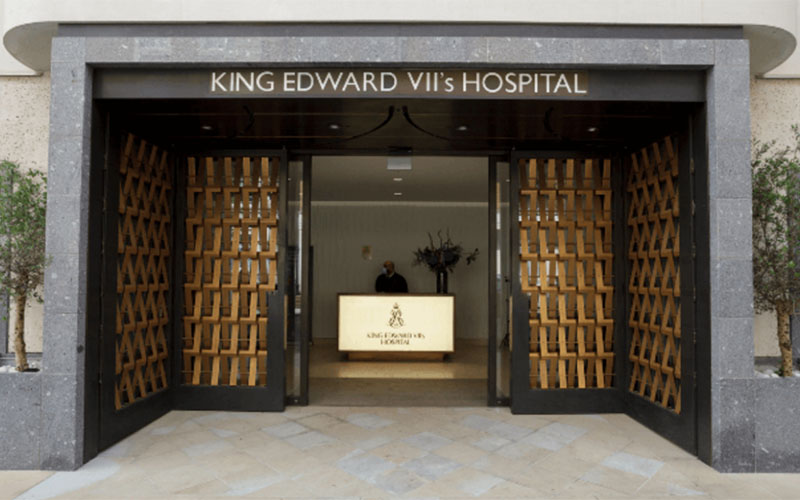 KING EDWARD VII HOSPITAL
We are delighted to see clients in the new Medical Centre at the famous King Edward VII Hospital.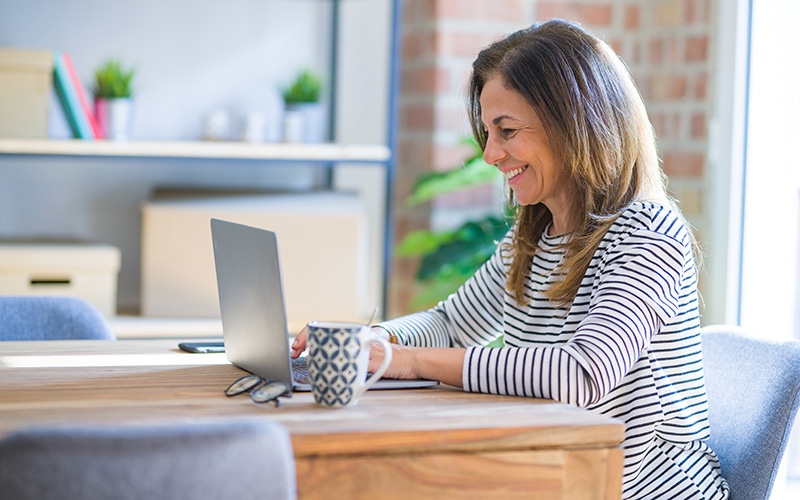 WORK WITH US ONLINE
Remote online sessions are convenient, and can feel safe from the comfort of your own home.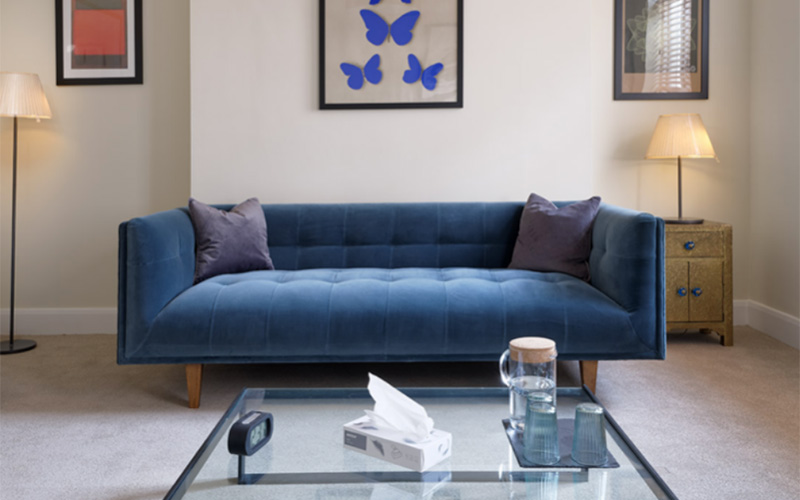 THERAPY ROOMS
A calm space for talking therapy is essential, and we have rooms close to Oxford Circus.
QUALITY, SAFETY, STANDARDS AND TRUST
We believe in providing you with professional help, care and support.
Our team have high ethical standards, and we invest in training and development.
We are proud of the exceptional quality of service we deliver.
We are registered with one or more of the associations below.
Let us help you feel well.

BOOK A CALL WITH OUR FRIENDLY ASSESSMENT TEAM
Please check Our Fees page before booking a call.
Choose a day and time that works for you.
Tell us what is going on for you.
Let us explain how we can help.
WORKING AS A TEAM
Our 17 years of experience have told us that investing in our team of wonderful practitioners is essential.
We provide clinical supervision, regular CPD and team training days for the whole team, so we can grow and develop as an organisation.
The sense of community and belonging we have established provides the foundation for the multidisciplinary team (MDT) support we can offer our clients.
We know that integrating nutrition and psychology is key for many people to move out of their stuck patterns around weight, food, eating and health.
We have developed a popular package called The Psychology Of Eating, an integrated wellness programme combining psychological and nutritional support.
If you often find you start a nutritional health programme and then repeatedly slip back into old habits and patterns around eating, managing your weight and health, then this programme will be good for you.
Let us help you change your relationship with eating and your body.
WHAT OUR CLIENTS SAY
Managing the data, privacy and confidentiality of our clients and practitioners is important to us.
Here are some real testimonials from clients, with names and identifying information removed.
Results may vary for different clients we see. We hope this gives you a sense of who we are as a team, and organisation.
Joy was very professional, and her sense of humour put me at ease to discuss any difficult issues with her. She was great! From the initial point of contact everyone was so friendly.
I found Farah was really good at challenging the way I think about eating, and to suggest alternatives.
You have the have the right kind of relationship when it comes to this kind of service. They work with you to understand yourself and move at your own pace, in your own way rather than prescribing their own values onto your life. Our relationship with weight and food is one that we will carry with us forever – it deserves respect and to be nurtured with intention and everyone I've met through HealthMatters seems to understand that. It really was all fantastically life changing for me.
Having tried a plethora of dieting programmes, my biggest concern was whether this programme will actually work at this time. I strongly believe that I wouldn't be able to achieve such a great result without Olga's support and guidance. It was personalised and relevant to my needs, and well-informed by empirical studies.
Sue taught me so much about nutrition, educated me on blood sugar levels and the body's response to certain foods. Her advice was tailored to help me make better choices and experiment with food. I started incorporating a few changes, little by little, never motivated by weight loss but by my health and just feeling good […] I lost 35 kgs pretty much effortlessly, by truly living and breathing the principles Sue taught me. I can't thank the team enough for putting me on this journey.
Anybody using your professional services will feel better in themselves, enjoy a healthier diet and be healthier and happier for that […] Working with you was a new and the best experience in weight loss I've ever had.
My biggest concern was my debilitating IBS. I found Sue Camp to be very calming and supportive – a real "we've got this!" attitude. I saw results from day one and I have already recommended her to my friends.
EXPLORE THE HEALTHMATTERS GROUP
The HealthMatters Group provides integrated health solutions, blending psychological, nutritional and lifestyle management for the effective treatment of illness and disease, and to promote optimal health and wellbeing.
Here are the other three websites in the group for you to explore.
EmotionMatters
provides treatment for general mental health conditions like anxiety, depression, relationship problems and stress management.

WeightMatters
combines targeted psychological and nutritional services in the treatment of obesity and eating disorders.
Surgical WeightMatters
, our partnership with top bariatric surgeon Sanjay Purkayastha, offers excellence in the field of weight loss and bariatric surgery.
SUPPORTING YOUR HEALTH & WELLBEING
We have created some information to support your health and wellbeing – take look through some of most popular blogs.