Dietitian Services
Our dietitian team interprets the science of nutrition, to guide you towards making informed food choices to optimise your health, performance and well-being.
We use the most up-to-date public health and scientific research on food, health and disease which we translate into practical guidance to enable you to make appropriate lifestyle and food choices.
We help to maintain nutritional status when our clients want to trial dietary interventions such as exclusion diets, nutritional supplementation or particular dietary interventions to address health conditions, e.g FODMAP diets to address gastrointestinal issues. We use recognised methodologies and critically appraise the evidence base to inform your advice.
By addressing lifestyle and dietary factors we aim to address both presenting health issues and underlying imbalances.
Our dietitians have a wealth of experience in working with weight management, weight loss, eating disorder recovery and sports nutrition.
Lifestyle and nutrition coaching are at the heart of what we do to enable you to transform your health and create new, healthier habits. We will help you prepare and plan for any lifestyle and behaviour changes required to reach your health goals.
Our dieticians are registered with the Health & Care Professions Council (HCPC); they are regulated by law, and are governed by an ethical code. They work in both public health within the NHS, often as part of a multi-disciplinary team, as well as in private health care. 
If you require a clinical correspondence letter to your GP or Consultant, we do have a letter writing fee of £25.
Dietitian Consultation
The focus of your dietitian support includes:
Review your health history and current symptoms
Nutritional assessment for any underlying imbalances
Analysis and full explanation of any diagnostic tests
Recommend personalised diet plan to match your lifestyle and address any food allergy or sensitivities you may have.
Individual supplement programme to promote optimal nutrition when necessary
Check for any nutritional deficiencies where appropriate
Lifestyle and dietary advice for disease management
Dietary management of mental health issues
Assessment CALL
Tell us what is going on for you, and let us explain how we can help
Health Conditions
We specialise in the nutritional, lifestyle and medical management of health, performance and wellness.
Here are some health conditions a Registered Dietitian can help you with:
Weight Loss
Gut Health, Digestive Dysfunction & IBS Treatment
Hormonal Imbalances
Cardiovascular Health
Diabetes Management
Thyroid Dysfunction – Hypothyroidism & Hyperthyroidism
Eating Disorders
IBD – Crohn's Disease Management & Ulcerative Colitis Management
Sports Nutrition
Meet YOUR PRACTITIONER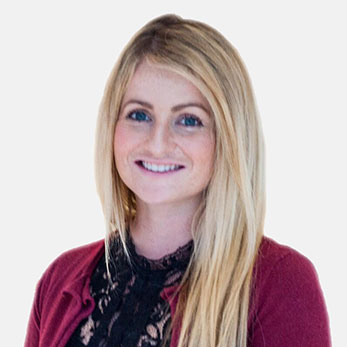 Jess Upton
Registered Clinical Dietitian
Health & Wellbeing Coach
Specialist Bariatric Dietitian
Jess Upton is a Registered Clinical Dietitian, a member of the Health professions Council, with a special interest in digestive health and sports nutrition and performance.
OUR PRICES FOR DIETITIAN SUPPORT
CHOOSE YOUR PRACTITIONER
| Individual Nutrition Consultations | Cost |
| --- | --- |
| 90-minutes | £180 |
| 60-minutes | £150 |
| 40-minutes | £120 |
| Individual Nutrition Consultations | Cost |
| --- | --- |
| 90-minutes | £180 |
| 60-minutes | £150 |
| 40-minutes | £120 |