Sue Camp
Certified Functional Medicine Practitioner
Registered Nutritional Therapist
Metabolic Balance Coach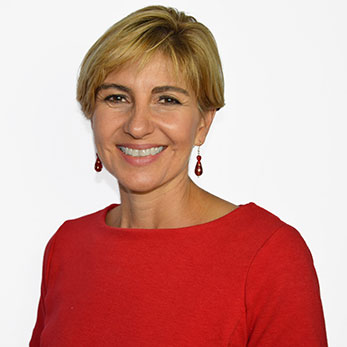 My journey with nutrition started, rather unusually, in a tented safari camp in Northern Botswana. My husband is a safari guide and while he was out on game-drive I was in the kitchen tent creating meals from scratch. Delicious, wholesome food with ingredients that were either flown in or trucked in from the nearest town a full day's drive away!
After four incredible years of living in the Okavango Delta we moved to Namibia where after a short stint of tourism work I ventured back into the area of nutrition and opened my own restaurant and catering business. The focus was on healthy, seasonal and constantly changing menus served in our funky café or delivered to your work desk. It was fun, busy and hugely rewarding. But also finally, exhausting, and I felt that I needed to change direction.
After completing a home-study course in nutrition, I quickly realised that this was where my real passion lay – not in the kitchen, but in the application of nutritional science to create health.
So I decided to sell the business and relocate to the UK to make nutritional health my life.

After fast-tracking through the BSc degree, I completed an MSc in Personalised Nutrition with the Centre for Nutrition Education and Lifestyle Management (CNELM) in 2013.
I have a constant yearning for further learning so I then completed the training in Metabolic Health which has been very helpful in providing personalised, structured weight loss plans for our clients.
Functional Medicine, as a personalised, science-based approach, provided the framework of my degree and I wanted to delve further into this paradigm. I consequently continued my training with the Institute of Functional Medicine and after completing their advanced modules and exam process, in November 2019 became a Certified Practitioner.
The basis of Functional Medicine is that the body is a set of interconnected systems and we need to consider many systems to address the root cause of dis-ease in the body.
However, having said that my areas of particular focus include digestive health, hormone imbalance, adrenal fatigue and stress support, weight management, sports performance and nutrition, cardiovascular health and metabolic health.
My journey into the science of nutrition has been exciting and fulfilling. It is hugely rewarding discovering evidence-based, practical ways of helping people understand what constitutes optimum, personalised health.
Days I Am Available At Nutritional Matters
I am currently working remotely which provides me with more flexibility.
Please get in touch so that we can provide you with my updated availability.
My fees
90 min consultation
£215
60 min follow up
£185
40 min follow up
£160
Qualifications & training
2019 Institute of Functional Medicine Certified Practitioner (IFMCP)
2013 MSc Personalised Nutrition
2013 Metabolic Balance® Coach
2011 Neuro Linguistic Programming Practitioner (NLP)
1992 B.Soc.Sci (Hons) Clinical Psychology
Membership of professional bodies
BANT (British Association for Applied Nutrition and Nutritional Therapy)
CNHC (Complementary and Natural Healthcare Council)
Institute of Functional Medicine (IFM)
How i offer Nutritional Support
I work with clients across the UK, and around the world, using Skype, FaceTime & Zoom. There is no need to travel, and you can feel comfortable in your own home. It is free to set up and simple to use, so why not give it a try?
I offer sessions in English