Helen West
Registered Clinical Dietitian
Sports Nutrition Dietitian
Metabolic Balance Coach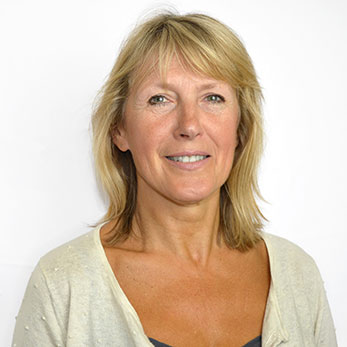 In 1991, I returned to education and trained as a dietician at London Metropolitan. I qualified in 1996 with an honours degree in human nutrition and dietetics and have worked for the NHS and privately for the last 23 years as a Registered Dietician.
In 1999, I qualified as an accredited Sports and Nutrition dietician allowing me to give advice to sports devotees both serious athletes and the recreational enthusiast. To optimise training the balance between exercise and diet is key for the body to run at its maximum efficiency. In 2001 I trained as an Advanced Hypnotherapist to complement the additional training around behaviour change I had acquired over the years. Hypnotherapy can be particularly effective for stopping smoking, weight related problems, stress and anxiety. During 2004-2006 to build-on and expand my professional skills I gained an MSc in the psychological approaches to health and management at the University of Bedford. My thesis was based on the hypothesis 'Does an impaired glucose result confirm that a person will go on to have diabetes'
My particular areas of professional interest and expertise are in all aspects and branches of disordered eating and weight management. Over the years and including my MSc thesis research gained knowledge around diabetes treatment and delivered many talks on healthy eating around this topic. However, I also deliver FOD MAPs (Fermentable Oligosaccharides, Di-saccharides, Monosaccharides and Polyols) for irritable bowel syndrome. This type of intervention I have also found useful in helping with inflammatory bowel disease such as Ulcerative Colitis and Crohn's Disease.
Days I Am Available At Nutritional Matters
I am currently working remotely which provides me with more flexibility.
Please get in touch so that we can provide you with my updated availability.
My fees
90 min consultation
£195
60 min follow up
£180
40 min follow up
£150
Qualifications & training
2016 Future Study – Applying Functional Medicine in Clinical Practice Conference
2016 Psychological Strategies to Improve weight change conversations with Dr Jennifer Nash
2015 ESPEN – The European Society for Clinical Nutrition and Metabolism in Lisbon contributing to a very insightful look at how we should eat as we get older
2011 FOD MAPs (reducing Fermentable, Oligo-saccharides, Di-saccharides, Mono-saccharides and Polyols in the gut) – King's College, London
2010 ILM Management Course – King's College, London
2009 Management of Chronic Kidney Disease – King's College, London
2008 Master Practitioners Diploma in Eating Disorders – The National Centre for Eating Disorders
2004-2006 MSc in the psychological approaches to Health and Management – University Of Bedfordshire, Luton
2003 Diabetic Project Looking at newly diagnosed Type II diabetics in 4 GP Practices across West Norfolk published in Practical Diabetes. Nov. 2005 – University Of Bedfordshire, Luton
2002 LEO Management Training – University Of Bedfordshire, Luton
2002 BDA Behaviour Change Training using CBT, Interpersonal Skills, Motivational Approaches, Level 1-3 with Dietician D Pearson. – University Of Bedfordshire, Luton
2003 Change Courses Writing Business Cases – University Of Bedfordshire, Luton
2003 Coaching Skills – University Of Bedfordshire, Luton
2002 Writing Patient Leaflets – University Of Bedfordshire, Luton
2001 Diploma in Advanced Hypnotherapy – Austin Training, London
2001 Cognitive Behavioural Therapy and Weight Management Course – Weight Concern, London
2000 NHS Foundation Management Course, covering active listening, learning styles, motivating performance, appraisal training, presentations, developing assertiveness, team building, counselling for performance improvement, building rapport. – Weight Concern, London
1998, 2000, 2000, 2005 – Working with obese patients 4 x 3 day courses using NLP technique – Transform Consultancy, Leamington Spa
1996 Presentation skills course using Kolb method – Transform Consultancy, Leamington Spa
Sports Nutrition Foundation
April 1996 Accredited sports nutrition dietician
Membership of professional bodies
Health Professions Council
British Dietetic Association
How i offer Nutritional Support
I work with clients across the UK, and around the world, using Skype, FaceTime & Zoom. There is no need to travel, and you can feel comfortable in your own home. It is free to set up and simple to use, so why not give it a try?
I offer sessions in English