Rachel Vallis
Specialist Weight Management Dietitian
Specialist Paediatric Dietitian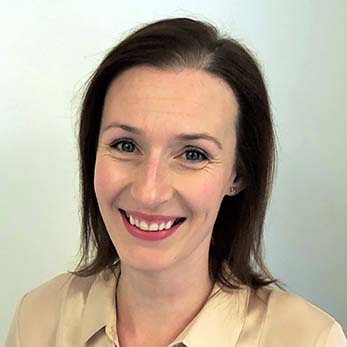 I qualified in 2005 with a degree in Nutrition and Dietetics from King's College London and have been practising as a Registered Dietitian ever since, covering a range of clinical specialities, each with their own challenges and rewards.
For 5 years I have specialised in weight management and the dietary management of Type 2 Diabetes. As a provider of the NHS Low Calorie Diet Programme, I have supported people living with Type 2 Diabetes to improve their diabetes control, reduce diabetes-related medication and in some case, put their diabetes in to remission. It has proved very rewarding, and I have seen clients achieve staggering results.
My other passion is the nutritional care of children. I have a keen interest in the management of fussy eating and supporting families of children with autism. The unique challenges faced by this group can be a great strain. I look to ensure that children are meeting their nutritional needs and growing in accordance with expectations whilst teaching techniques to reduce anxiety around food and increase dietary variety.
Whatever the nutritional goals of my client, I translate scientific evidence in to practical dietary changes. I use a motivational style of coaching to empower and educate my client, providing the necessary tools to achieve their desired outcomes. Some clients may only need short term support and information. Others may benefit from a longer-term relationship. In an initial 15- minute free consultation I will assess my clients needs and outline a recommended course which will be mutually agreed and flexible if needs change.
SPECIALIST AREAS OF INTEREST
Weight management
Type 2 Diabetes
Autism
Allergies
OTHER SPECIALTIES
ADULTS
Vegan/vegetarian diets, sustainable diets, disease related malnutrition (weight loss), modified consistency diets (swallowing difficulties), IBS, allergy and intolerance, coeliac disease
CHILDREN
Cow's milk protein allergy, single and multiple food allergies/intolerance, toddler diarrhoea, weaning, iron deficiency anaemia, optimising growth, coeliac disease, disordered eating
Days I Am Available At Nutritional Matters
I am currently working remotely which provides me with more flexibility.
Please get in touch so that we can provide you with my updated availability.
My fees
90 min consultation
£195
60 min follow up
£180
40 min follow up
£150
30 min follow up
£110
20 min follow up
£90
Qualifications & training
Bsc Nutrition and Dietetics, King's College London, 2005
Healthy Weight Coach Training Programme (HWC)
Type 2 Diabetes Non-Insulin Therapies
Special care groups: Type 2 diabetes prevention: A guide to management
Practical Food Allergy Study Day – Allergy Academy
Urgent Paediatric Presentations – Allergy Academy
Membership of professional bodies
Health Professions Council
British Dietetic Association
Food Allergy Specialist Group
Paediatric Specialist Group
Autism Specialist Sub-group
How i offer Nutritional Support
I work with clients across the UK, and around the world, using Skype, FaceTime & Zoom. There is no need to travel, and you can feel comfortable in your own home. It is free to set up and simple to use, so why not give it a try?
I offer sessions in English