Martin Oakley
Integrative Psychotherapist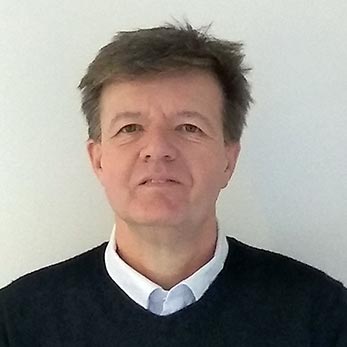 I WANT TO SUPPORT YOU WITH YOUR RELATIONSHIP WITH FOOD, AND TO HELP YOU RELEASE THE UNRESOLVED EMOTIONS THAT WANT TO BE HEARD AND ACKNOWLEDGED
My Childhood and my Relationship with Food
Looking back at my schoolboy days living in Northwest London, I was lucky to have loving parents and a good education, but I didn't realise how stressful the whole school environment was for me at the time. Firstly, I struggled with the educational demands, often feeling 'not good enough' compared to other more brighter pupils in my class. Secondly, bullying was common, even though the school tried their best to intervene. The need to defend myself felt key to my own survival, as conflict in the playground grew on a daily basis. My environment was a feeding ground for my anxiety & stress.
From an early age, I found my Mum's lovely after school baking to be an unconscious way to self-soothe my emotions. I became an emotional comfort binge eater. I began to gain weight to the point where I was a chubby child, to say the least. This affected my self-esteem, my body image and my activity levels, and I was in a constant turmoil of self-shame. I didn't share my emotions with anyone, including my parents or my teachers, and I simply did not know how to ask for help. Life for me felt complex, and I kept all of my hurt, emotions, and pain hidden. My behaviour around food continued to suppress my feelings, and I became withdrawn from school activities.
My Body image and my Life
Through my mid teenager years, 16 through to mid 20's, my relationship with food improved when I started college. I became more interested in my academic work and social activities, and my need to self-soothe through emotional eating lessened. I slowly began to make more healthy choices around food and basic nutrition, yet an insecure body image still remained a figural issue for me. Even though I had lost weight, it was something that I couldn't let go of, but I didn't know why?
First Steps for Change
When I first experienced personal therapy, I clearly recall the initial feelings of fear and vulnerability which presented themselves. However, with sensitive and trusting support from my therapist, it was also the most momentous period of positive change for me. I began to learn more about myself, my habits, patterns, thinking styles and beliefs. My determination to remain focused on my goals helped and supported me to grow and develop, and I became more accepting of who I was. The combination of therapeutic support, moderate exercise and eating for health, rather than for emotional reasons, helped me to accept myself, both inside and out.
I'm aware how the first steps of reaching out for help and talking with a therapist can be challenging, and I have the highest respect for anyone who chooses to face their issues, especially around food. To flourish and blossom, as opposed to just surviving, is what we are striving for. Most of us do struggle at times in life, so having the willingness to seek professional help is an opportunity to transform and enhance our lives, as well as to break repetitive patterns around any type of eating issue. My role and vision is to guide, assist and support you through your personal journey.
My Professional Experience
My training includes an extensive experience of working with clients within a wide range of personal issues, including eating disorders & habits, depression, anxiety and stress, low self-esteem, relationship issues, bereavement and loss, trauma and abuse. I specialise in eating disorders, and ways of coping with stressful situations, and I have also worked for the past 8 years within community-based psychotherapy & counselling organisations, during which time I extensively worked as a Dual Diagnosis lead within a Substance Misuse Mental Health Team, working in the HMP Prison Service.
I trained at Wealden Psychology College Institute in Crowborough, and qualified as an Integrative Therapist. The training course was accredited by the BACP (British Association for Counselling and Psychotherapy), of which I am currently a Fully Registered Member.
The psychotherapy and counselling styles, techniques and approaches that I use are:
Psychotherapy
Transactional Analysis and Gestalt
Psychology
CBT and Development Attachment Theory
Counselling
Person-Centred
Other
Creativity, Sand Tray, Images, Artwork & Objects.
Each theory offers me an insight and knowledge into human development and psychology, depending on what each Client shares within the therapy room. This helps me to draw upon a number of therapeutic styles, concepts and techniques which I use to help and support a treatment plan to best suit the Clients' individual needs, and to assist them to look for ways of overcoming their eating issues.
DAYS I'M AVAILABLE AT WEIGHTMATTERS
Here are the days I can see you in person or connect with you remotely
MY FEES
STANDARD SESSION
£120
STANDARD 6-SESSION BLOCK
£630
OFF PEAK
£105
OFF PEAK BLOCK
£540
QUALIFICATIONS & TRAINING
2020 – Proper Human Diet (PHD: 3 Day Conference Meeting), Dr Ken Berry
2019 – Nutrition, National Centre for Eating Disorders
2019 – Management of Obesity, National Centre for Eating Disorders
2019 – Eating Disorders, National Centre for Eating Disorders in Nutrition
2018 – Introduction To Eating Disorders, CPD Courses
2018 – Talking About Sexual Issues With Clients, CPD Courses
2018 – Pre-Trial Therapy Survivors Network Training, SARC
2018 – Sand Tray And Creativity, CPD Courses
2017 – Working With Trauma, CPD Courses
2017 – Attachment Theory, CPD Courses
2017 – Authenticity And Self Autonomy, CPD Courses
2017 – Working With Shame, CPD Courses
2017 – Working With Anxiety, CPD Courses
2016 – Working With Transference, CPD Courses
2016 – Couples Counselling Part 1, 2 & 3, CPD Courses
2016 – ASIST (Applied Suicide Interventions Skills Training), LivingWorks
2016 RAPt/CRi Substance Misuse Training, HMP Prison Service
2015 – CBT (Cognitive Behavioural Therapy), CPD Courses
2015 – Working With The Client And Those Affected By Suicide – CPD Courses
2015 – Working With Domestic Abuse, CPD Courses
2014 – Working With Troubled Teenagers, CPD Courses
2014 – Mindfulness, CPD Courses
2014 – Groupwork, CPD Courses
2014 – Couples Counselling, Heartsworks
2013 – Working With Stuckness, CPD Courses
2013 – Survivors Experience Of Sexual Abuse, CPD Courses
2012 – Working With Suicidal Clients, CPD Courses
2012 – Person-Centred Art Therapy, CPD Courses
2012 – Diploma in Integrative Psychotherapy & Counselling (BACP accredited), Wealden Psychology College
2012 – IAPT Training, HMP Prison Service
2011 – TA101, Wealden Psychology College
2010 – ABC Bereavement Training, Cruse Bereavement
2010 – Guide To Drugs & Alcohol, NHS Royal College of General Practitioners
2010 – Care Of Drug Users, NHS Royal College of General Practitioners
2009 – Substance Misuse Training, NHS Royal College of General Practitioners
2009 – Prison Program Training, HMP Prison Service
2008 – Introduction To Counselling Levels 1, 2 & 3, Sussex Downs College
MEMBERSHIP OF PROFESSIONAL BODIES
BACP (British Association for Counselling and Psychotherapy) – Registered Member
HOW I OFFER PSYCHOTHERAPY
I work with clients across the UK, and around the world, using Skype, FaceTime & Zoom. There is no need to travel, and you can feel comfortable in your own home. It is free to set up and simple to use, so why not give it a try?
I offer sessions in English